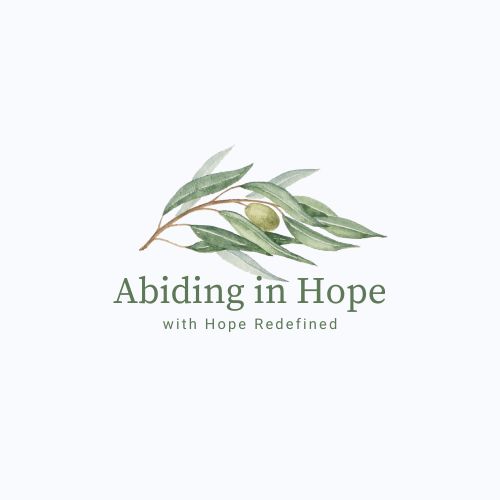 The journey of betrayal is one that begins in shock, confusion, fear, shame, and all too often, isolation.  Here at Hope Redefined our hearts are for sexually betrayed women to find healing through community and the redemptive power of Christ. Finding community is essential, and research shows that "connection with others is consistently a key contributor to healing for betrayal trauma."* Abiding in Hope is a 45-week support group that leads women through an extensive healing journey with the same community!
Abiding in Hope is a place for you to grow deeper in your personal relationship with God and the freedom He has for you in the aftermath of deep pain. When you register, you will be joining 9 other women in their journey to healing facilitated by a Lead Servant and multiple facilitators. Together, you will journey through a curriculum intended to help you feel validated in your story and gain understanding of what has happened to you, your body, your spirit, and your relationships.
Total cost to participate in Abiding in Hope is $1,100. This includes the registration fee of $100. Upon completing registration, you will be emailed a link to complete a payment plan form. This will charge you $100 every 30 days until the group is complete.