Lyschel Burket, PCC, FRLC, CPC (APSATS), ADOH, has been working with women since 2008 as they take steps toward healing and their pursuit of God. She has facilitated support groups specific to partners of sex addicts since 2013 both locally in Knoxville, TN and online.
Lyschel is the Lead Hope Caster and Founder of Hope Redefined. She is also a current Board Member with APSATS. She desires to be a part of something so much bigger than herself as she continues to expand the reach of support for women who are facing similar things to her own recovery story. She and her husband, Garren, have five kids. Lyschel and Garren have been on the road of recovery since 2006.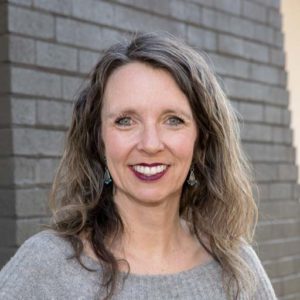 Kristen "KK" Kelly is the Executive Assistant at Hope Redefined. She is trained as a peer facilitator through A Door of Hope (ADOH) and enjoys serving in administrative roles. Her desire to refine systems and processes behind-the-scenes in the community of Hope Redefined is ultimately a hope to create calm for women who are battling the turbulent storms of betrayal trauma.
After growing up on the South Dakota plains and raising her children in the Southwestern desert of New Mexico, she finds herself empty-nesting in Houston. She has been married 25 years and has been navigating the healing journey since 2004. Trips back and forth to Lawrence, Kansas, to visit her young adult children and to cheer on the KU Jayhawks have been recent highlights, though she hopes to pick up kettlebells and landscaping again soon!
Julie Palmer is the Support Group and Retreat Coordinator for Hope Redefined. She is trained as a peer facilitator through A Door of Hope (ADOH). Julie joined the team of Hope Redefined in 2019 and she is the crazy glue that holds the team together. She and her husband, Aaron, have been married since 2009 and have two awesome kids and a dog named Sookie.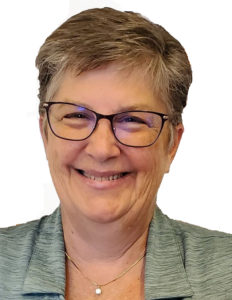 Faye Dykema has been with Hope Redefined since the fall of 2019. She serves as the Online Community Manager. She is passionate that others know how awesome God is at blessing everyone in incredible ways. She has volunteered for Hope Redefined since the spring of 2020 by helping with the Hope Online community, formatting manuals and marketing
materials, helping at retreats, supporting the team and staff and assisting Lyschel with any special projects that are needed in the background.
Faye and her husband, Rich, live in Palo, Iowa and have walked the betrayal journey with multiple D-days since 2009. They continue to work at their relationship – now through God's lens of healing and unconditional love. They are both retired, have two children and two granddaughters whom they love to spend time with, and love time photographing God's nature. Faye's life passage is from Ephesians 3:14-21 and she prays that "you know the unfathomable love of God even though it is too great for you to fully understand."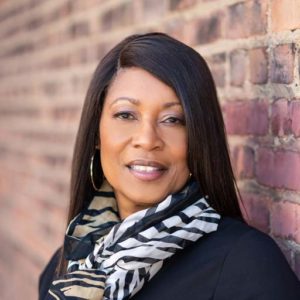 Sharon Jackson is the Lead Servant Director and Group Facilitator. She found Hope Redefined in January 2020 and for the first time, she found safe community where she could be among others who could identify with her pain and hope for healing. She believes that God's plan is to use her unintended journey as a way to help other women who are seeking healing from sexual betrayal. Her passion for walking with broken women who want to heal and find connection is a calling from God which continues to provide Sharon with spiritual and post traumatic growth. Some of her most enjoyable activities are walking outside, massages, aromatherapy, coloring and listening to praise and worship music.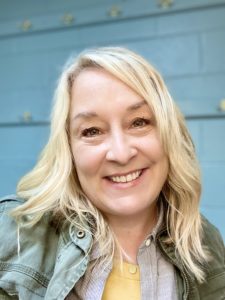 Alicia Hall serves the Hope Redefined community as the Marketing, Communications and Groups Admin. She is passionate about reaching women of any age right where they are with the redemptive love of Christ. Throughout her life, Alicia has made mentoring relationships a focus, ranging from middle school teacher and girls bible study leader to Director of Spiritual and Social Care at Casa Esperanza in the jungles of Ecuador. She can't wait to get to know and serve the ladies of the Hope Redefined Community as she joins them in traveling the healing journey together. Alicia has a Bachelor of Arts in English, and she desires to get the word out to every woman hurting from sexual betrayal by using her writing skills on our social media and resource platforms.
Currently, Alicia is enjoying the empty nest life with her husband and her basset hound Harvey. When she's not reading a good book or watching PBS Masterpiece theater, you'll find her hiking the closest trail.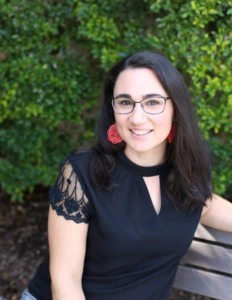 Leah Gillam joined Hope Redefined in 2022 as the Seeking Hope Group facilitator. Since then she has completed her APSATS training and continues to pour in to the Hope Redefined community in various roles. It is a joy to use her personal story and professional skills to support women experiencing betrayal trauma. Her heart is to build safe communities where partners can connect, explore, and experience the hope of Jesus. Leah is a Licensed Clinical Social Worker in the great state of Texas. She holds a certification in EMDR and is also A Door Of Hope peer facilitator.
Leah lives in the Houston area with her husband of 10 years, two children, and some rescue dogs. She enjoys CrossFit, good books, and sushi. Leah began her journey of hope and healing in 2020.