Click on the image to access the link to view more details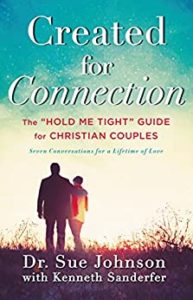 Created for Connection helps you "get to the emotional underpinnings of your relationship by recognizing that you are attached to and dependent on your partner in much the same way that a child is on a parent, and we are on the Heavenly Father, for nurturing, soothing, and protection. The way to enhance or save our relationships with each other and with God is to be open, attuned, responsive, and to reestablish safe emotional connection."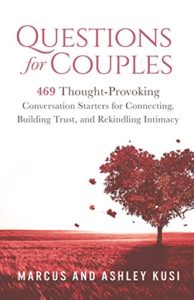 Questions for Couples – 469 Thought-Provoking Conversation Starters for Connectiong, Building Trust and Rekindling Intimacy. "We all want to have better, more substantial and engaging conversations every day with our significant other.  However, knowing where to start or the right questions to ask can be a challenge when things become routine."  – Marcus & Ashley Kusi
"From revelation to reconciliation and all the pain and confusion in between. But it's also a guide for those whose lives have turned upside down—a raw and honest look at the emotions, decisions, and difficulties women face in marital betrayal. It's a collection of stories shared by real women, a journal with leading questions to help put words to feelings, and an encouraging compilation of Scripture verses to give strength to the weary."
Great news, the must attend relational recovery event of 2020 is all ONLINE!
The Choose Connection Summit has over 30 speakers across 4 days from the top experts to give you the tools and knowledge you need to increase the healthy and intimacy of your relationship in 2020.
For a limited time you can grab yourself a FREE ticket here
This isn't going to be a long infomercial, just incredible content to help you make more of your relationships and strength your most meaningful connections.
The sessions will cover creating secure attachment, healthy sexuality after betrayal, rebuilding trust, healing relational damages, cultivating connection through communication, and much more.
Be sure to grab your FREE PASS
The whole event will be live online from Oct 15–18, 2020, so no need to jump in the car, travel miles and spend the night in an expensive hotel.
Just logon from home on your computer or iPad and watch the summit presentations.
If you can't make some of them, don't worry, you can buy a VIP Access pass so you don't miss a thing, get access to a recording of every session, and thousands of dollars worth of bonuses!