Join us on July 29th, 2019 for a webinar designed to open up the conversation between parents that can help equip us for our kids as they face a tech saturated world.
I get asked often how to protect our kids at home. Parents need help from identifying filtering software to how to "talk" about it. This evening will be dedicated to those concerns and more.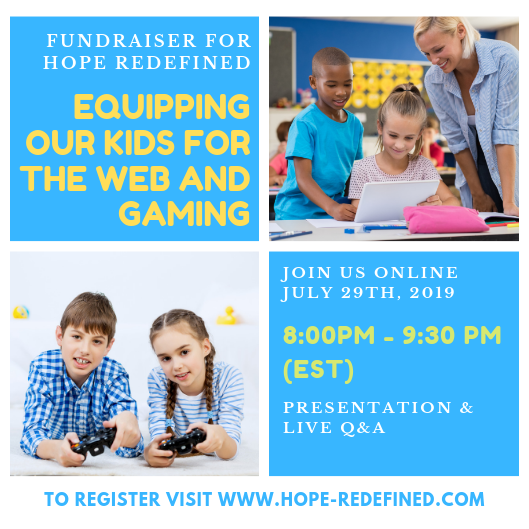 Join us for a two hour webinar event that could help you stay ahead and move you into proactive parenting.

This will be a fundraising event for Hope Redefined. We are asking for a $30 donation.
Special discount codes will be offered for those who attend and are looking to expand their knowledge or their filtering software.
Our presenters will be Chera Meredith, game developer, mom and Board Member for Hope Redefined as well as Lyschel Burket, Founder of Hope Redefined and mom.

We will be covering topics that are for children 14 and younger. This is not an event you to bring your children to.

Join us on July 29th. Register through our product page below. Please be sure to include your email address so we can send you the call in information before the 29th.